JA of Cleveland Stock Market Challenge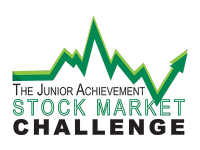 This program is administered by JA of Greater Cleveland
Implementation:
Classroom Based
Pillars of Student Success
Financial Literacy
High Financial Literacy
Work Readiness
Moderate Work Readiness
Entrepreneurship
Minimal Entrepreneurship
This program helps students to prepare to invest and be comfortable with increasing their knowledge of investing in the stock market culminating in participating in the Stock Market Challenge event competition.This interactive program made up of five 45-minute classroom sessions that introduce students to the stock market and allows them to discover the benefits and challenges of investing.
• Introduces basic concepts to the students about the stock market.
• Describes buying and selling stocks, including diversification and IPOs.
• Classes compete in an in-class simulation of trading on the stock market.
• Students reflect on new financial knowledge and set financial goals.
• Students will discover the benefits and challenges of investing.
• As an optional off-site event, student teams from various high schools compete against each other in a San Diego regional student Stock Market Challenge competition.
Program Concepts
Individual Equities, Impact of the Economy, Geopolitical Events, Market Sentiment, Teamwork, Math skills, Risk and Rewards of Trading, Personal Finance, SMART Financial Goals, Communication, Technology, Portfolio, Dividends, Stock Market
Skills Students Learn
Stock Market
Public vs Private Companies
Buying and Selling through Stock Exchanges and Markets
Risks Associated with Owning Stock
Analyze Stock Table
Explore Market Events Affecting Share Prices
IPOs
Investment Strategies
Identify Three Asset Classes and Risks
Set SMART Personal Finance Goals
Alignment with State and National Standards
Request a Presenter to Teach Curriculum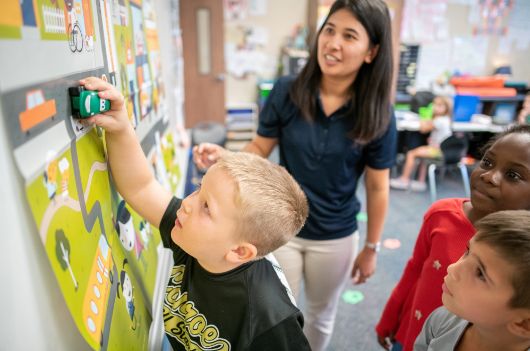 Junior Achievement lessons are delivered by volunteers from the community. These presenters are prepared by JA to facilitate engaging learning activities that focus on financial literacy, work and career readiness, and entrepreneurship. This results in an enriched learning experience that helps students make the connection between what they learn in school and the world outside the classroom.
Steps to Request a Presenter

1) Request Info
Once you've decided to have a JA volunteer in your classroom, fill out the form on this website. You will receive information on next steps.
2) Pick Schedule
You will be able to coordinate a schedule that works for your class either online or in conjunction with a JA representative.
3) Meet Presenter
Once a volunteer is identified for your class, JA will connect you with the presenter to discuss roles, expectations, and logistics.
4) Empower Students with Standards-Based Education
After all details are in place, the JA volunteer will deliver lessons to your students either virtually or in-person.
Select a button below to see how you or your organization can get involved with Junior Achievement of Greater Cleveland, Inc..
Donate
Volunteer
Request A Program