Leadership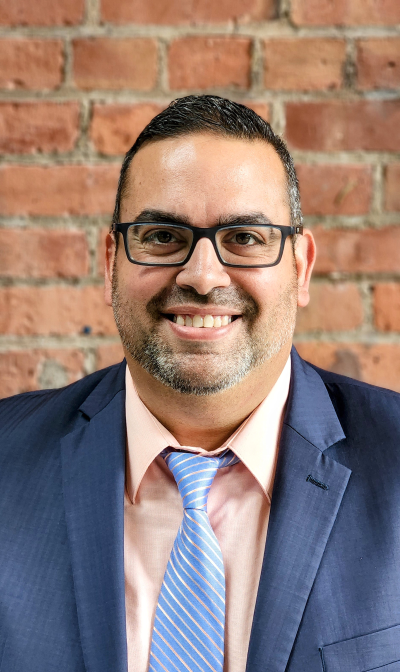 Al DiFranco – President – Leadership
I am proud to serve as the President at Junior Achievement of Greater Cleveland! I was born and raised in Lake County and currently live in Mentor. I graduated from Baldwin Wallace University with a political science degree and also have a Master's in Higher Education Leadership from Capella University. I really enjoyed the JA experience as a student, then as a volunteer, and now am proud to lead our team in making a difference for young people in our community!

I am a strong believer in the philosophy of "Servant Leadership" and speak to professional and student groups about the importance of enriching the lives of individuals, building better organizations, and creating a more caring world through service. I try to make this concept the center of my personal life and the mantra for the team here at JAGC.

I enjoy playing different golf courses and serving as a volunteer coach with First Tee of Cleveland!

My favorite…

Part of My Job: Watching our students and volunteers actively participate in our programs and learn from each other – that's what it is all about!

Spots in Cleveland: On the links or cheering on one of our teams!

Quote: "I've learned that people will forget what you said, people will forget what you did, but people will never forget how you made them feel" – Maya Angelou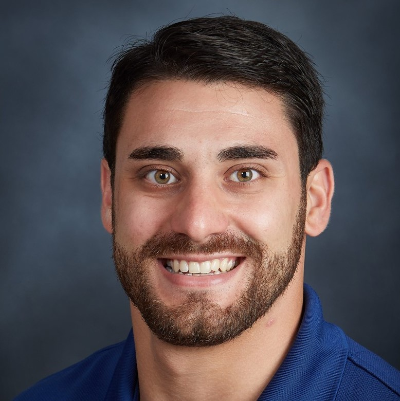 Anthony Eder – Program Coordinator – Education
It is a complete honor to join the Junior Achievement Greater Cleveland Team as the Program Coordinator! I am a proud Northeast Ohio native, where I grew up in Cuyahoga County and currently live in Brecksville. I graduated from Baldwin Wallace University with a Bachelor of Arts in Sports Management and a minor in Business Management. I furthered my education and earned a master's in business administration in Sport Management at Seton Hill University in Greensburg, PA.

While I was with the Cleveland Guardians Community Impact Department, I enjoyed coordinating with Al and team JA Career Workshops and Guest Speaking events. I look forward to building on these events and programs while accelerating alongside others so that, together, we can make a positive impact within the communities of Northeast Ohio

In addition, I enjoy staying active, whether its workouts with F3 (leadership group), biking & hiking through the Metroparks and Cuyahoga Valley National Park, or golfing at one of number of courses throughout Northeast Ohio.


My favorite…

Part of My Job:
The opportunity to work together with a team of passionate individuals that authentically care about providing access and opportunity for the next generation of leaders.

Spots in Cleveland:
Brecksville Reservation, Civilization in Tremont, Edgewater Park, Little Italy, Ohio Erie Canal Towpath, Van Aken District, & West Side Market.

Quote:
"If you want to change the world, start off by making your bed. If you make your bed every morning, you will have accomplished the first task of the day. It will give you a small sense of pride, and it will encourage you to do another task, and another, and another." – General William H. McRaven.
Hallie Gallagher – Vice President of Development – Development
I am proud to serve as the Vice President of Development at Junior Achievement of Greater Cleveland! I was born and raised in Lakewood and just purchased my first home! I graduated from Canisius College with a degree in Communications with a concentration in PR and Advertising and a minor in Family, Child & Community Studies.

I have spent the last 15 years of my career concentrating on education and creating affordable opportunities for students. I've worked with John Carroll University, Notre Dame College, Oberlin College, Hospice of the Western Reserve, Cleveland Central Catholic High School and most recently, the Ohio Foundation of Independent Colleges (OFIC).

My favorite…

Part of My Job: Giving back to the community that has given me so much!

Spots in Cleveland: Jacobs Pavilion at Nautica for live music in the summer!

Quote: Go forth and set the world on fire. -St. Ignatius of Loyola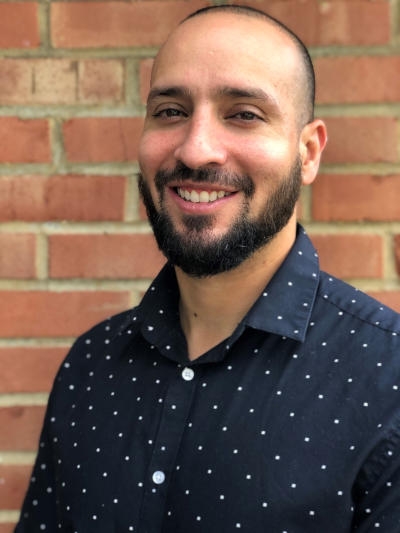 Carlos Laboy – Community and Workforce Development Manager – Education
I'm excited to join Junior Achievement of Greater Cleveland as the Community and Workforce Development Manager. I was born in Puerto Rico in a town called Humacao. I moved to Cleveland in 1997 and graduated from John Marshall High School in 2003. I received my Bachelor of Arts in Psychology from Cleveland State University with a minor in Communication. While at CSU, I was also a member of the university's baseball team.

Prior to joining JA, I was the Community Outreach Coordinator & MyCom Regional Coordinator for Old Brooklyn Community Development Corporation. At OBCDC, my focus was around youth and education initiatives and management of the MyCom network. I enjoyed the opportunity to engage with the community and build partnerships that benefitted neighborhood youth. I look forward to bringing my experience to JA and connecting students on a deeper level with local employers.

In my spare time, I enjoy going to the gym, going to Cavs & Guardians games, and volunteering for food distributions and clean-ups.

My favorite…

Part of My Job: Engaging with students in a way that connects what they are learning in school to the real world. I often see myself in many of the students I engage with, and I really enjoy seeing them make that connection in real-time.

Spots in Cleveland: Besides watching Guardians and Cavs games, I really enjoy going down to Brookside Reservation and down to Cuyahoga Valley National Park.

Quote: "Anytime you have an opportunity to make a difference in this world and you don't, then you are wasting your time on Earth." – Roberto Clemente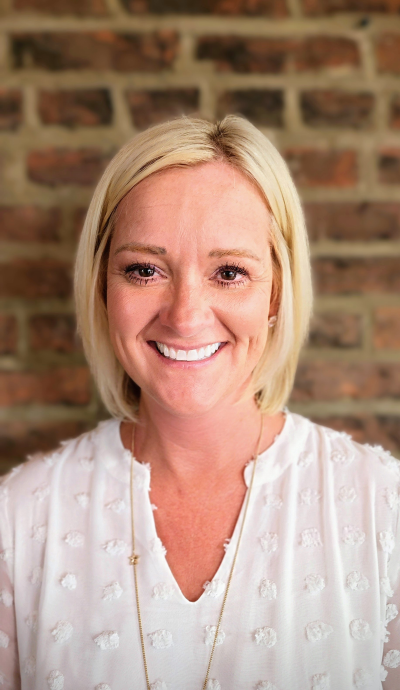 Wendy Mark – PACE and CMSD Program Manager – Education
Hi. My name is Wendy Mark and I am proud to serve as the PACE and CMSD Program Manager at Junior Achievement of Greater Cleveland. I was born and raised in Orland Park, IL. I graduated from Winona State University with a bachelor's degree and from Northeastern Illinois University with my master's degree. I moved to Cleveland 23 years ago after marrying my husband who is from Ashland, OH.

I am also a proud volunteer for Community of Hope where I engage with youth who have aged out of foster care.


My Favorite:

Part of my job: Experiencing JA programming through the eyes of the children

Spots in Cleveland: Eating outside on the East Bank on a warm night and concerts at Nautica

Quote: "Every great dream begins with a dreamer. Always remember, you have within you the strength, the patience, and the passion to reach for the stars to change the world." -Harriet Tubman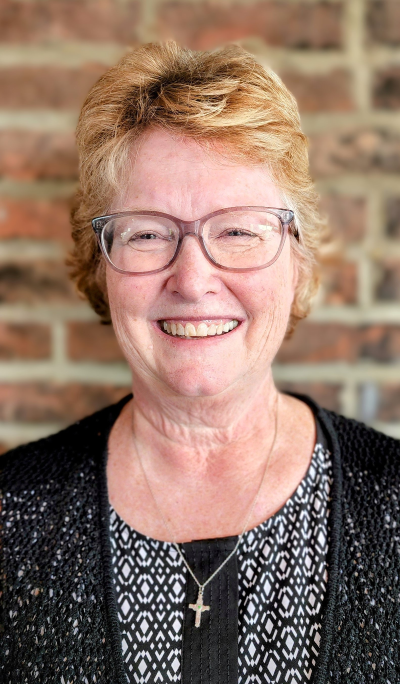 Maureen O'Leary Brown – Resource Coordinator – Operations
My name is Maureen Brown and I am the elder statesman (or should I say woman!) here at Junior Achievement. I started with the organization back in 2003 and work behind the scenes supporting the JA team. It is wonderful to be part of an organization that has continually grown to meet the demands and the challenges of our ever-changing world to serve the youth of yesterday, today, and tomorrow.

My husband, Dave, and I now consider Cleveland our "hometown" as we have been here more than 25 years. We relocated from the Washington, D.C. where I attended Trinity University. I have a degree in Political Science and Economics. Dave and I have two daughters. Corrine lives in Cincinnati and is a 5th grade teacher and our younger daughter Cara, is an Occupational Therapist and lives here is the Cleveland area.

Part of my job: I am passionate about JA's mission! It is exciting to be part of an organization that inspires and prepares young people to succeed. It takes us working with many dedicated members of our community in Northeast OH to be successful. We are grateful to our board, partner companies, community organizations, volunteers and our schools and teachers. THANK YOU.

Spots in Cleveland: There are so many cultural treasures here in Cleveland - a favorite of mine is The Cleveland Museum of Art.

Quote: "If you want to feel happy, do something for yourself. If you want to feel fulfilled, do something for someone else. - Simon Sinek
Sara Vavrik – Manager of Learning Experiences – Education
Hi! My name is Sara Vavrik, and I am excited to serve as the Manager of Learning Experiences for Junior Achievement of Greater Cleveland. I grew up in Newbury, Ohio and I still go back to The Great Geauga County Fair every year! I've bounced around the Greater Cleveland area but currently call Twinsburg my home. I graduated from Miami University with a degree in Business and a concentration in Marketing and Communications. I am a JA Company Program alumni and Junior Achievement is the main reason I decided to major in Business. JA opened my eyes to the world of work and the hands-on curriculum delivered by our local volunteer was extremely relevant and taught me critical life skills.

I am very passionate about JA and the positive impact the entire experience has on students and volunteers alike. I love getting in the classroom to teach and introducing new corporate and community partners to our mission. When I am not in the classroom, I can be found scrapbooking, listening to a good podcast, cheering on our local sports teams with my husband, or exploring Cleveland through my daughter's eyes.

My favorite…

Part of My Job: I love seeing JA in action! Capturing mission moments, receiving feedback, and seeing the JA impact firsthand.

Spots in Cleveland: Squires Castle – or exploring any of the Cleveland Metroparks!

Quote: "There is freedom waiting for you, on the breezes of the sky, and you ask, "What if I fall?" Oh but my darling, what if you fly?" – Erin Hanson
Select a button below to see how you or your organization can get involved with Junior Achievement of Greater Cleveland, Inc..
Donate
Volunteer
Request A Program