Which Leadership Style Are You
Author: Hannah Henry
Work Readiness
Published: Tuesday, 16 Apr 2019
---
Sharing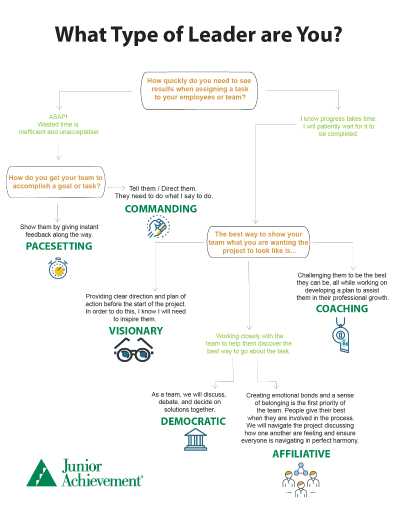 Image caption: Leadership style flow chart
Not all leaders are the same. From school group projects to navigating through escape rooms with friends, your leadership skills evolve throughout life and will determine the relationships you have in and out of the workplace!
To better understand what type of leader you are, use the flow chart below!
Select a button below to see how you or your organization can get involved with Junior Achievement of Greater Cleveland, Inc..
Donate
Volunteer
Request A Program