Get to Know Our Team-Vice President
Al DiFranco, Vice President
Author: Shannon Majewski
Entrepreneurship
Published: Tuesday, 14 Sep 2021
---
Sharing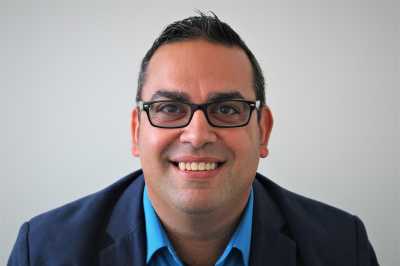 Image caption: Al DiFranco, Vice President
Al DiFranco is our Vice President and has been with JAGC for nearly four years. His primary responsibilities are raising important funds for JA programs through corporate and foundation giving and leading our capstone programs such as Stock Market Challenge and Inspire.
Why JA?
"I started volunteering with JA more than a decade ago. I love that we teach important life skills that students don't often learn in their traditional classroom environments – personal branding, the importance of saving and budgeting, how to apply and interview for a job. Just as important as our curriculum is how our volunteers serve as positive adult influences in the lives of the students we serve. That impact is immeasurable."
Favorite Quote: "I've learned that people will forget what you said, people will forget what you did but people will never forget how you made them feel"—Maya Angelou
Favorite piece of advice someone gave you: When I was a student at Baldwin Wallace, our then President, Neal Malicky, had an amazing ability to remember everyone's names. At a training for Orientation Leaders one night, Dr. Malicky sat down with us and I asked him how he remembered everyone's name and he answered: "When I meet people for the first time, I always repeat their name so I can program it into my head. I also try to focus on what they say and how they say it. You should always treat people like they are the most important thing to you at that moment." To this day, I always repeat names when I meet people to help me remember names, and try my best to treat everyone I meet as the most important thing in my life at that moment.
Favorite thing to do after work: Whenever the weather allows, playing nine holes at one of Northeast Ohio's many great golf courses. Manakiki, Fowler's Mill, and Gleneagles are my favorite golf courses in the area.
Select a button below to see how you or your organization can get involved with Junior Achievement of Greater Cleveland, Inc..
Donate
Volunteer
Request A Program